Foundry Stoppers and Nozzles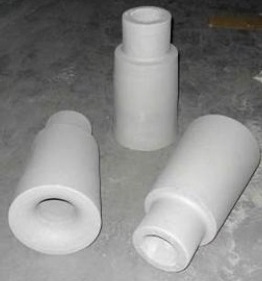 ISO-statically pressed carbon bonded alumina-graphite stopper-rods and nozzles, clay composition extruded sleeves, hydraulically pressed clay nozzles and clay-graphite stopper-heads. One piece stoppers are typically a single composition, but can feature some of the same design and multi-composition as those used for continuous casting. Steel rods/rigging and mortars are also available.
---
Graphic Illustration:
Conventional stopper-head, clay sleeves with optional slag resistant AG/clay sleeve.
One piece ISO-statically pressed Al-C sleeve with clay-graphite stopper-head.
One piece ISO-statically pressed Al-C stopper-rod.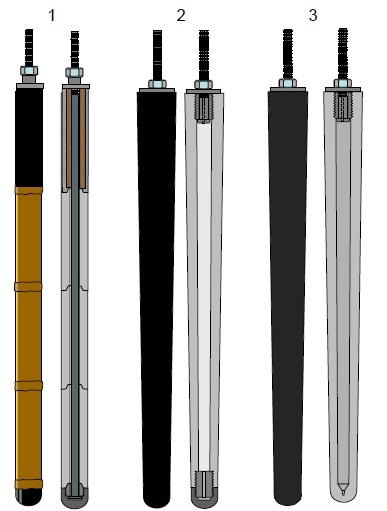 ---
Fused Silica Flow Control Products
Fused Silica is used in many applications. From continuous casting of steel to foundry and non-ferrous operations. The shapes are slip cast to form shrouds, stoppers nozzles and sub-entry nozzles. For non-ferrous pressure and vacuum casting, coatings are applied to prevent air ingress.
Steel reinforcement with argon channels is also possible with this versatile product. Free from thermal shock, it can be used directly from the crate.
Fused Silica has natural insulation properties which prevents heat loss during casting.
Fused silica often provides a cost savings for shops with shorter casting sequences.