FRC Global & Robotic Blast Furnace Relining
Thursday, December 9th, 2021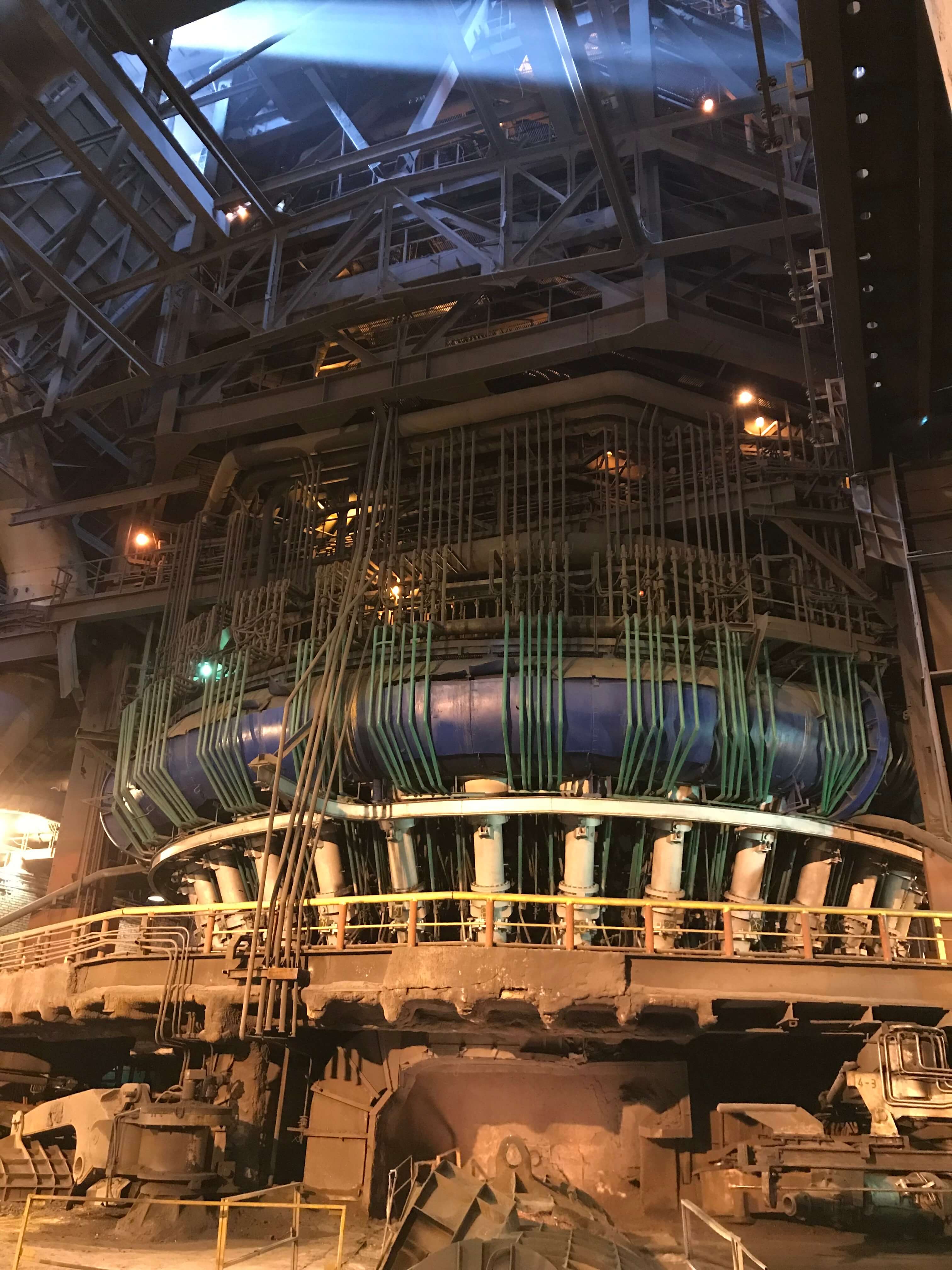 Whenever the date of refractory repairs or maintenance in your furnaceapproaches, you understand how critical it is that your team and strategic refractory allies choose the right materials and ensure your first-class repairs,this with the aim ofdiminishing any situation in the operation that creates a major interruption of the production of its blastfurnace.
We have accompanied many of our customers in this type of equipment failure,which is usually one of the most devastating events they have to deal with, even if they are only 10 to 15 years old. Between the downtime caused and the dangerous and laborious repair work that a stopped blast furnace leads to,it is one of the mostcostly eventualities a steel producer can face. At FRC Global, we want to help our customers with all their problems, minimizing their difficulties with advanced refractories, trained personnel and other technologies that make steel production faster, easier and safer always hand in hand with safety and care for the environment.
Obviously, the best practice is prevention through the use of high-quality materials and regular maintenance. In an ideal world, prevention would be seamless and would be up to the task of keeping your equipment operational forever, but we all know that this is not the case in the real world. Do you have a backup plan for when the inevitable happens? FRC Global Inc. he is proud to say that we have a solution to this difficult situation, to turn it from a complete nightmare into a manageable problem.
Recently, a blast furnace belonging to the PazDelRio steel company in Colombia needed an extensive refractory coating, even in parts of difficult access. Standard repair services required more than 1 month of inactive furnace to repairit, in addition to the necessary cooling and all the high safety risks that managers must assume when entering the furnace. FRC Global Inc. and its Ally Seven Refractories work together to provide a better response: Robotic concrete,which offers a quick implementation and a simple cooling system,the blast furnace was operational in a week, not in a month and with the peace of mind of not expose your staff to the atmosphere that is created inside the oven thus eliminating any work event.
In many ways, Acero PazDel Rio was perfect for implementing this blast furnace repair approach,the first to be performed in Colombia. Its motto is "Colombian steel made with the heart" which translates to "Colombian steel made with the heart". The only integrated steelmaker in Colombia and the largest within its country,it hasa solid reputation for having the best and safest working conditions forits workers, and maintaining this reputation and core value means looking beyond normal and easy solutions to the thorniest problems.
Well, not only were the repairs of high quality and faster, but they were demonstrably safer. When you need your companions, friends to enter a blast furnace to repairr,and you have a latent and substantial risk. In addition, that the conditions modify the effectiveness of the work. Robots were custom-built to perform refractory repairs,on theother hand, they are extremely effective, efficient and quick to complete the job.
The growth of high-tech niche solutions like this, across industries, has led to increased productivity, reduced downtime, and improved working conditions for all staff. This saves our customers a lot of money and wasted time, while giving them something even more precious: peace of mind. Every project manager who has experienced a blast furnace failure understands how devastating it can be. In turn, that devastation affects the directors of each area who are sometimes blamed for material failures and often tasked with managing the solution.
One of the hidden advantages of robotic technologies like this is how agile they are compared to traditional manual responses. While it would have taken a month for a team of human experts to complete the task at great cost, with some of that time and money spent on the needs of moving people and meeting their basic needs, our solution only required a very small team of technicians and a small amount of specialized equipment. The repair itself required approximately 200 tons of advanced refractory materials to complete, an application that was carried out in 25 hours. The conventional method would have taken operators or collaborators thousands of hours of work to apply it successfully. Repairs were necessary on the belly, pile, and furnace bosh, so it was not a simple feat.
By outsourcing repairs to our expert technicians and their frontline teams, plants can save on liability, but increase their expense and sacrifice control of repairs. We demonstrate that we can work closely with our customers and partner organizations to perform this refractory repair correctly and quickly, even in a country where it has never been done before and there are no specializedor trained personnel or in this technology immediately available.
What this means for plant managers and blast furnace managers and their team is that they can be sure that there is a faster and better way to perform blast furnace repairs and at a low cost without exposing their team to unsafe work for weeks. With 75% efficiency over standard jobs,robotic furnace coating repair is a viable option for the growing South American steel industry.
We are confident that this incredible repair isthe beginning of atrend towards the adoption of new technologies by Colombian steel producers and other South American steel producers, creating mutually beneficiallinks or that will last for generations. As the world globalizes, it is important for the global steel community to find ways to support itself around the world and move forward with the times. Environmental and safety regulations are becoming more demanding every day and we must adapt, so it is necessary to adopt new technologies and relationships to achieve a future in which we can all thrive.
If your blast furnace is nearing the end of its expected lifespan and needs major maintenanceand/or repairs in the near future, this is the time to contact our representatives to inquire about available options. We strongly believe in new robotic refractory application technologies as the future of blast furnace renovation.