CONAC 2021 - Congress and Exhibition of the Steel Industry.
Monday, November 1st, 2021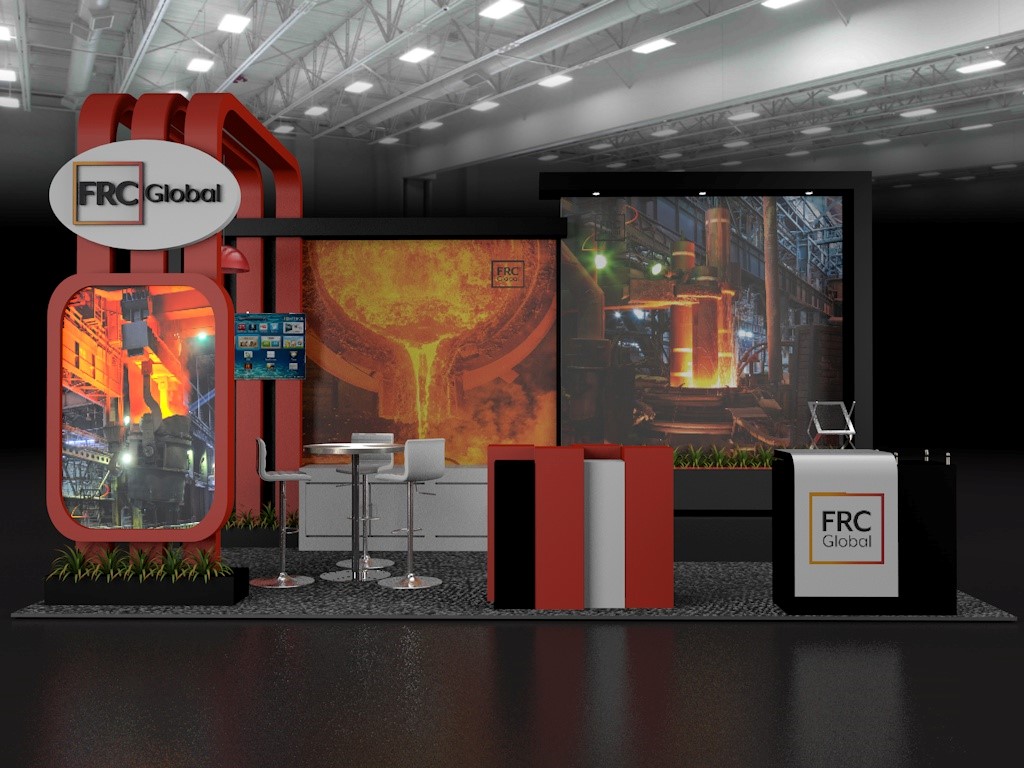 What is it?
It is the largest congress of the Steel Industry in all of Latin America,
Designed as a technical exchange platform for the steel industry in Latin America.
This event grows in attendees and exhibitors each edition
Around 1,500 people are expected to attend, there are approximately 76 exhibitors and 80 technical conferences
The conferences are scheduled on topics of Steelworks, Rolling, Processes and Uses of Steel as well as Safety and Maintenance.
Also, Short Courses are taught at this congress
What is done there?
The days of this congress are celebrated with expositions of companies and networking with leaders in the steel sector, as well as access to conferences and short courses.
Short courses of this edition:
• Rolling of flat products: Focused on studying the rolling of hot and cold flat steel products.
• Secondary Metallurgy: It seeks to establish the most useful concepts in these secondary processes, which include: Electric arc furnace, (HEA), ladle furnace, (LF), up to the vacuum degasser (VD / VOD), with the aim of achieving quality steel efficiently.
• Industry 4.0: Dedicated to the trend towards automation and the exchange of data in manufacturing technologies through three main elements: the Internet of Things, Physical Cybernetic Systems and Cloud Computing.
This course will be presented by several speakers, in addition to having very interesting sessions, such as:
- Introduction to Industry 4.0
- Dangers of NOT being digitally transformed
Among others…

Where and when?
The headquarters of this congrego will be Monterrey, it will be held in November from 8 to 10, 2021.

FRC Global and its involvement
FRC Global as a leading supplier of refractories, electrodes and high temperature combustion systems, will participate in this great event and we will take the opportunity to publicize and inform our news in products and services, as well as being an excellent opportunity to contact and dealing with our customers and others who are passionate about this industry.
You can visit us at our booth, you will find us at stand L.
From FRC Global we want to remind you to be sure to comply with the security measures established by the congress in order to enjoy the event in the best way and with greater peace of mind:

• Use of face masks
• Temperature measurement: They will take your temperature when entering the showroom and conference rooms.
• Antibacterial gel: They will have stations with antibacterial gel for use.
• Vaccination record: They will ask all visitors, exhibitors, lecturers, AIST team, committee members and staff to show their vaccination certificate to confirm that they have the two doses.
• Antigen test
In the event that someone is not vaccinated, they will have the right staff to perform a rapid antigen test, at an economic cost.
• Sanitation
Conference rooms, common areas, and exhibits will be frequently disinfected.
We at FRC Global would be delighted to welcome you if you attend this Steel Industry Congress and Expo.